Rainbow Hot Air Balloon Hoop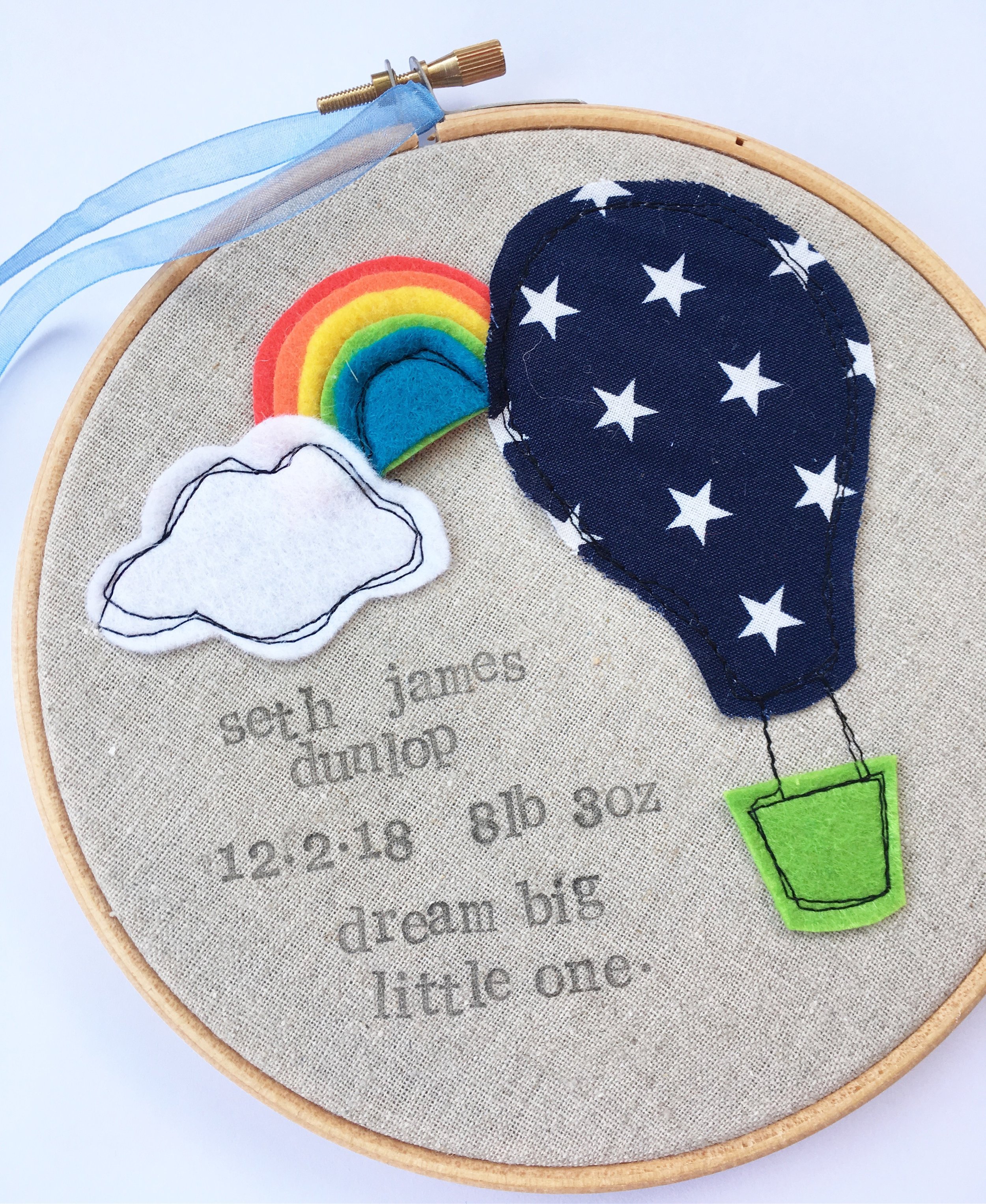 Rainbow Hot Air Balloon Hoop
Our popular Hot Air Balloon hoop has been updated with a little rainbow!
A "rainbow baby" is a baby that is born following a miscarriage, stillbirth, neonatal death or infant loss. In the real world, a beautiful and bright rainbow follows a storm and gives hope of things getting better. The rainbow is more appreciated having just experienced the storm in comparison. - from kickycount.org.uk
Personalised with baby's name, DOB, weight and a little saying if you fancy!